Knockerball Hampton Roads is a Service-Disabled Veteran-Owned Small Business based out of Virginia Beach. We proudly serve the ENTIRE Coastal Virginia footprint.
The Absolute BEST Shaved Ice in America!!
($350.00 Minimum Required)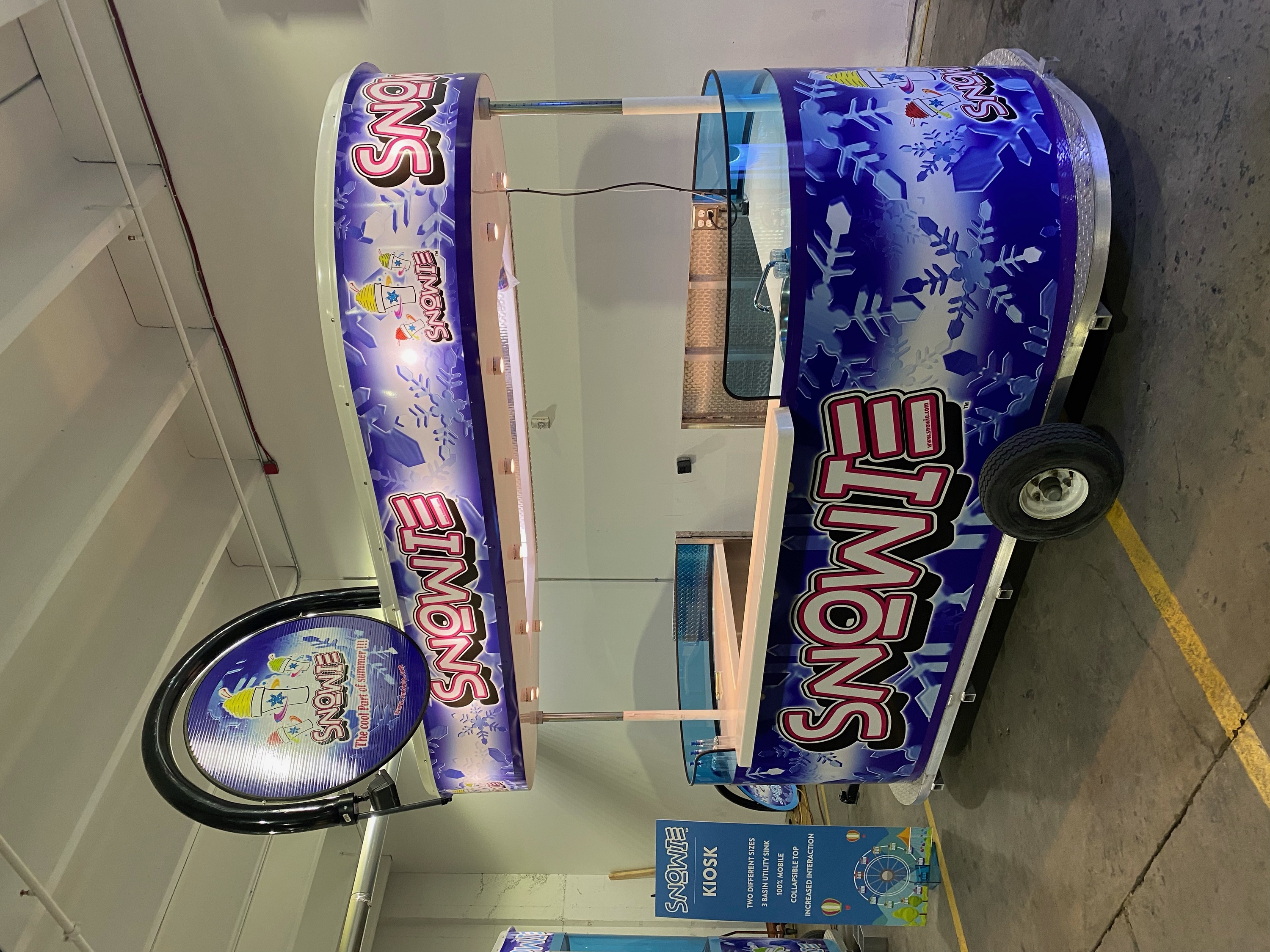 The Snowie 12' Kiosk
The Snowie 12' Kiosk comes with 1 or 2 Event Specialists to support your Event (Based on Expected Attendance). It is beautiful, powered and even has a cool water misting option to keep your attendees cool! 6 or 10 different flavor options (Pricing Varies), and your shaved ices can either be flavored by our Staff or by your patrons themselves with the addition of one off our external Flavor Stations.
Book the Snowie 757 Kiosk TODAY!!